Antonius's All Star Alliance. Our 11 year old son has Duchenne Muscular Dystrophy and our family is in need of assistance so we can provide quality of life because quantity has been taken away by this disease.
We are raising money for our youngest son. He has Duchennes Muscular Dystrophy. The financial burden placed on our family is tremendous. We are raising this money to help with medical costs , medication costs, medical equipment, and a motorized wheelchair.   Support me at   https://www.gofundme.com/t56x32k
We want to help our son in every way possible. His disease has no cure and his life expectancy is said to be in his early twenties. We want to provide quality of life for our son and make lasting memories for our family without the constant financial burden that prevents us from having even basic necessities at times.
Our children mean the world to us, we will never give up on them. We are fighting a battle we ultimately cannot win. But we will never stop fighting. We can't!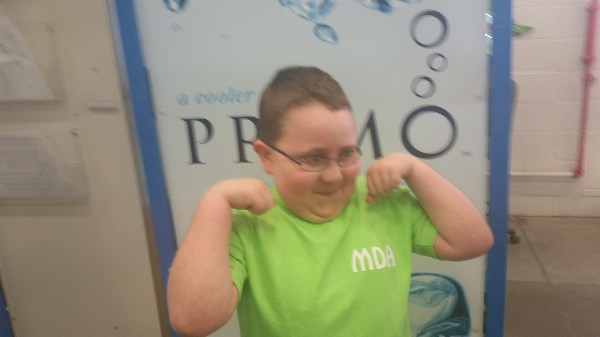 DONATE today and Support me at   https://www.gofundme.com/t56x32k